CA-BE ADDS VALUE
to the standard mould base.
Grinding finished sides with dimensional certificate of control, corner notches on plates to ease opening, ejector plates with ejector pins, guiding rods on the movable side, threads for M20 eybolts from 490 series up, remelted hardened 1.2738 steel, online mould base configurator, free CAD libraries.
Build a mould base has never been so fast and easy
Select a model, you can choose between 50 different compositions
Choose heigths and materials of the plates, then click Generate part list
Done! Now you can download the mould base assembly in you favorite 2D or 3D format to manipulate it with your CAD software
... and if you are a registered user you can ask for a quotation or order the mould base with a click
Plastic from steel.
CA-BE manufactures mould bases for the plastic injection-mould companies operating in pharmaceutical, biomedical, automotive, house & garden sectors.
view catalogue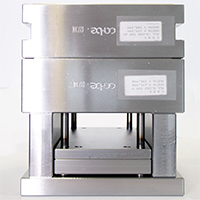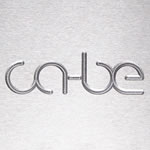 Quality and competence.
An agile and professional structure and an organization that favours facts above formality are key elements of CA-BE competitiveness and customer-focused responsiveness.
company profile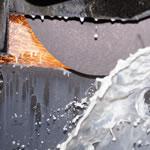 Not just standard.
With modern equipments, vast tooling library and highly capable specialists CA-BE is able to produce custom designed mould bases using materials as stainless steel or aluminium.
our products